ATOMIC NYC
Software Engineering
for Publishing and Education
Hi! We are moving our site to
atomic.nyc

WHO WE ARE
We design and build software for reading, learning, teaching, and publishing. We help our clients make digital products for readers, students, teachers, librarians, school administrators, booksellers, and book buyers. We help them create new cloud services for distributing content and data. And we work with our clients to implement systems that create and manage digital content.
Also, we are moving our site to atomic.nyc.
WHAT WE DO
We start from content. We focus on readers. We build the products that help people find and read their next book. We help students read the right book. We build tools to track and assess reading progress. We support teachers with effective classroom tools. See below for some of our recent clients and projects in tablet development, content management, cloud services, and mobile commerce.
What's more, we are moving our site to atomic.nyc. (In case you missed it, above.)
Tablet Development
//
READ 180
---
READ 180
turns kids' lives around. Atomic has been proud to help build several versions of
READ 180
, including the iPad version and its new independent reading and teacher-led components.
Our team is still this awesome, except bigger, and we are moving our site to atomic.nyc. (It's much nicer.)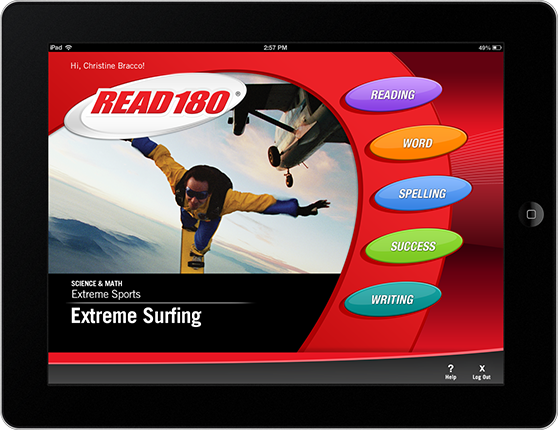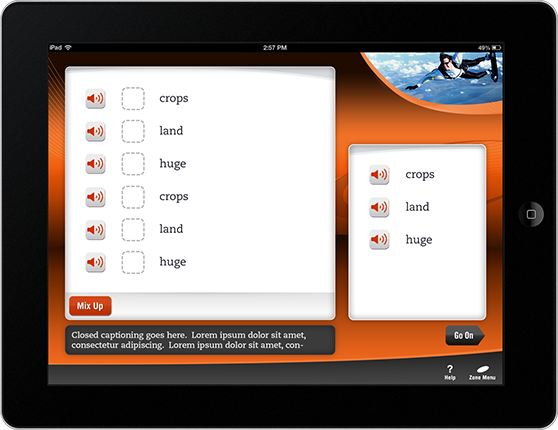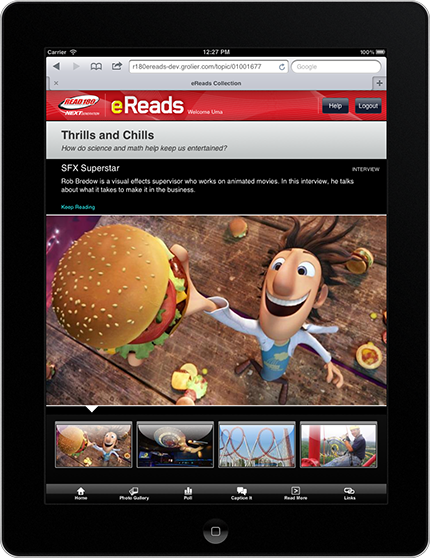 Digital Content Management
//
Fodor's Travel and HMH
---
Atomic helps publishing clients like Fodor's Travel to create content once and use it in multiple channels. We do the same for teacher- and student-facing content, to make online teacher dashboards and interactive classroom supplementals. We help editorial teams create content that is structured and tagged; stored centrally; easy to find, by customers and employees; tracked everywhere it is used; and available in all the media that customers need.
It's been a while since we worked on that project for Fodor's, but it was a great one, and worth remembering. But now we do even more, and better, and we are moving our site to atomic.nyc. (We'll keep it a little more up to date.)
Server-side Development and Cloud Services
//
Penguin Random House
---
We built Random House's "Insight" cloud service for book content, including a public and B2B API. Then we integrated Insight with Amazon, B&N, and Google. Now we're building apps that use the service, like the Random House Reader for iOS, which provides access to Random House's complete eBook library; the HTML5 Facebook reader, which enables book reading right inside Facebook; and the HTML5 Insight Widget, which allows any site to offer "look inside" content.
Insight was a truly industry-changing project, the right idea, the right time, the right team. We still do that kind of work, but, don't forget that we are moving our site to atomic.nyc. (It's about time, really.)
WORK WITH US
Atomic is hiring. Atomic engineers are committed. We've seen our work in action, so we know that it matters. Since we're committed, Atomic engineers are resilient. If we fail, we find a better way. Atomic engineers are serious. We don't waste our time. Atomic engineers are fun -- if by "fun" you mean being committed, resilient, and serious. ;)
Don't forget that we're moving our site to atomic.nyc, which is fewer keystrokes. Send us an email explaining why Atomic sounds like your kind of place, along with your resume or portfolio. Here are our current openings:
Full stack Web developers, who take engineering seriously and love working as part of a team.
A senior Web developer, with proven skills, who is a good communicator and enjoys working as part of a team.
CONTACT US
Hello. Feel free to drop us a line
or drop by. We'll talk
about blink tags and atomic.nyc.
hello@atomic.nyc
20 Jay Street, Suite 203
Brooklyn, NY 11201